TROLLFEST - Helluva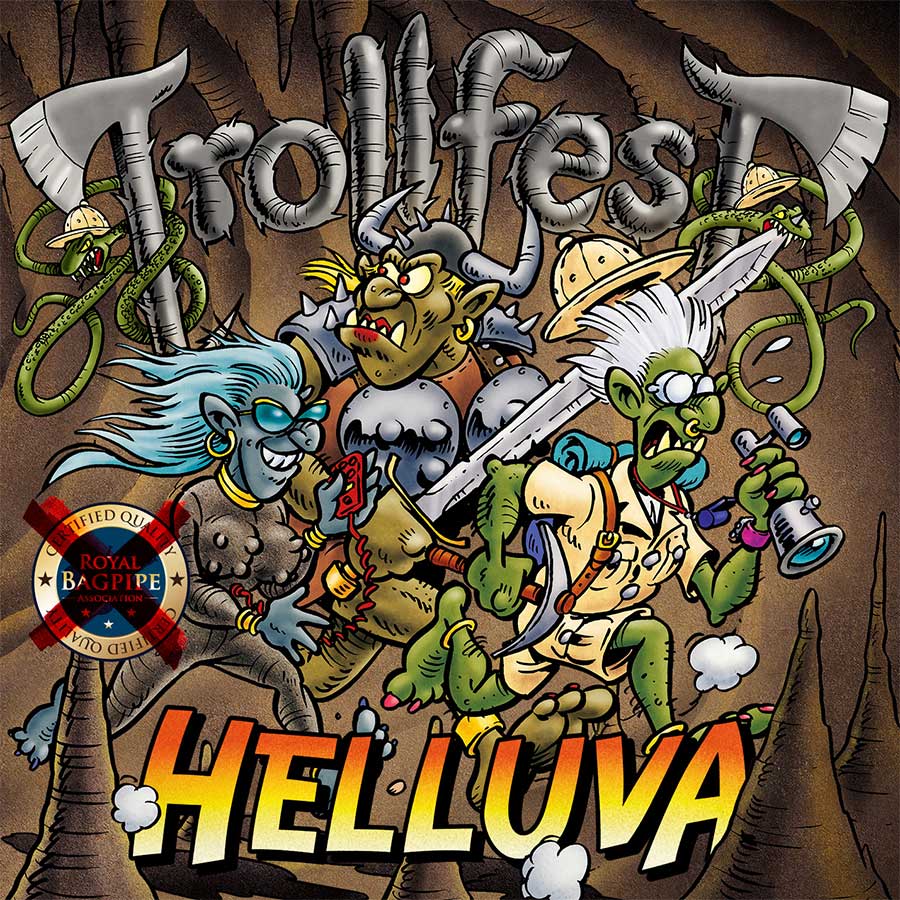 TROLLFEST - Helluva
Available as ltd. Vinyl, CD-Digi incl. ltd. Patch & Download
Tracklist:
1 This Is Just The Intro
2 Professor Otto
3 Spelunking Sisters
4 Gigantic Cave
5 Steel Sarah
6 Trollachen
7 Hen Of Hades
8 Reiten mit ein Fisch
9 Fräulein Helluva
10 Kabaret
12 La Grande Finale
12 What A Good Idea
13 Don Gnomo Vega
14 Sputnik
On the seventh day, God rested, but on the seventh album, TROLLFEST does no such thing. Delivering one Helluva concept album, the mad scientists have conjured up a veritable feast for your ears with a line-up including, but certainly not limited to, a full brass section, an old Norwegian jazz lady legend, synths, bouzoukis, vibraslaps, farm animals and absolutely no bag pipes. Of course this is all in addition to the seven multi-instrumentalists that make up TROLLFEST, and they have employed all these sounds and their skills to tell the tale of an expedition deep into the center of the earth, seeking the giant mother troll Helluva. Introducing new characters like Steel Sarah, Professor Otto, Camouflage Clair and Hen of Hades, "Helluva" will take you on an audio adventure like no other.
Inspired by everything between the Jules Verne classic "A Journey to the Center of the Earth" and the mating rituals of deep water angler fish, this concept album rivals the ambitions of the old prog monstrosities. With their signature Balkan influence, a Norwegian Black Metal touch and general world music joy TROLLFEST merge contradictions like no one else and have created a musical oxymoron if ever there was one.
TROLLFEST was founded back in 2004. After three successful albums, the band signed a deal with NoiseArt Records in 2011 and celebrated a great label debut with their fourth full-length record "En Kvest for Den Hellige Gral" in the same year. The unique sound of the Norwegians excites fans all over the world not only with each succesful release but also with their legendary live shows! TROLLFEST present themselves as Helluva great entertainers with a Helluva lot of humour and play on words, which you may get, provided you are fluent in Trollspråk, which is a mixture of Norwegian and German and oddly enough have a sense of humor yourself. "Helluva" is the seventh studio album.