THE PRIVATEER - first digital single & lyric video released!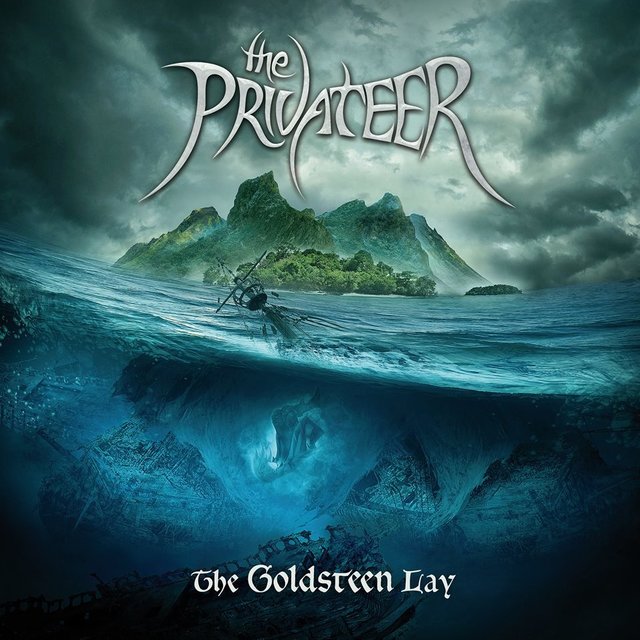 The German pirate metal horde THE PRIVATEER will release their upcoming third album
»The Goldsteen Lay« on July 28, 2017 via NoiseArt Records.

Today, the band has launched the pre-order for the new record - and the first single "Gunpowder Magic", is now purchasable digitally as well!

Check out the official lyric video of "Gunpowder Magic" here:

THE PRIVATEER states:
"We are proud to present you the first single of our new album "The Goldsteen Lay"!In the next few weeks, we have some more goodies for you,so stay tuned!"
Get your physical copy of the album, here:
http://thegoldsteenlay.noiseart.eu
If you can't wait to listen to some new stuff, purchase "Gunpowder Magic", instantly or pre-order the digital version of the new album, also here:
http://thegoldsteenlay.noiseart.eu
Tracklist:
1.Preamble
2.Where Fables Are Made
3.Draft of the Strange
4.Wide in the Open
5.Arrival
6.As We Saw Some Path
7.Ocean of Green
8.Survival of the Quickest
9.Gunpowder Magic
10.Derelict
11.The Island,
The artwork was brought to life by Felipe Machade Franco (BLIND GUARDIAN, RAGE, ICED EARTH, KAMBRIUM).
Recorded in the safe harbors of the Iguana Studios in March-Burchheim under the control of experienced captain Christoph Brandes who also kicked the gangway of mix & mastering, "The Goldsteen Lay" is an overwhelming adventure in terms of sound engineering as well.
THE PRIVATEER travel the seven seas since 2007 and they are looking back onto two successful albums and dozens of landing parties in their homeland as well as foreign and exotic countries. Their Heavy Folk Metal dispersed dust right from their first prey on, and they've found accomodation with the lubbers of NoiseArt Records just in time for their third album. NoiseArt can't get enough from "The Goldsteen Lay" and will on their part make sure that this adventure will be available worldwide. We have set sails already... will you join us on this epic and adventurous journey?
Stay tuned for more information!
www.theprivateer.de
www.facebook.com/ThePrivateer